Thyme, rosemary, basil, honeydew, saffron and many other herbs can also be used in sweet baking with fruit. They make a wonderful smell from the cake, but also from the kitchen, which everyone flocks to and wants to taste right away.
PEACH TATIN PIE WITH SATUREJIA
SERVES 10, PREPARATION 20 MINUTES, BAKING 45-50 MINUTES
You need:
170 g of butter at room temperature
50 g of cane sugar
3-4 peaches
100 g of granulated sugar
half a teaspoon of chopped sage
1 egg L
1 teaspoon of vanilla extract
150 g plain flour
1 and a quarter teaspoons of baking powder
a little salt
125 ml of milk
honeydew for decoration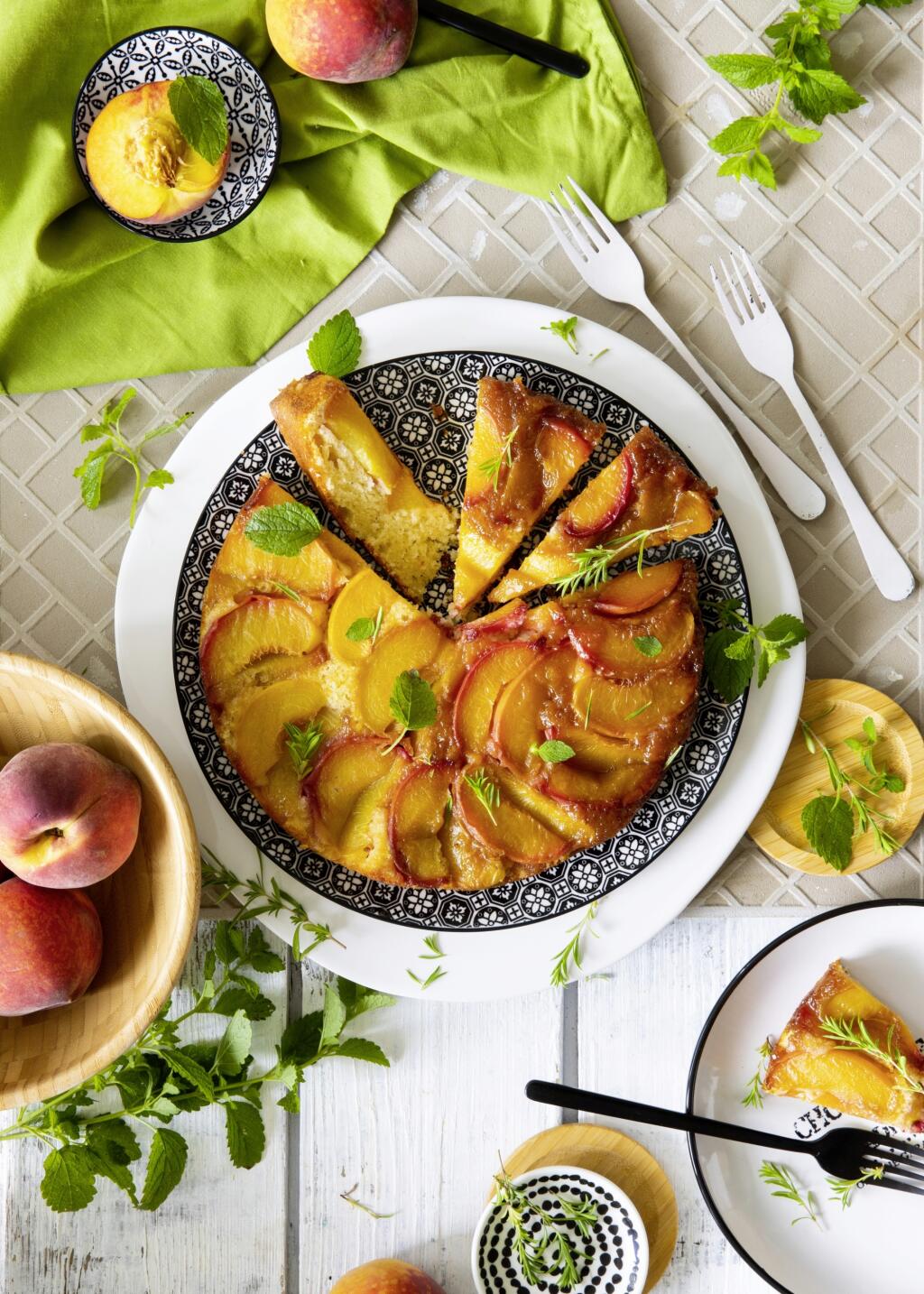 ACCESS:
Melt one tablespoon of butter and spread it over the entire surface of a mold with a diameter of 22 cm. Sprinkle the mold with crystal cane sugar, pour the rest of the sugar evenly on the bottom of the mold. Arrange the sliced ​​peaches on top.
In a bowl, beat the remaining butter with granulated sugar until light foam. Add the finely chopped parsley, egg, vanilla extract and mix. In the second bowl, mix the flour, baking powder and salt. Add the dry ingredients to the butter foam and mix. Finally, add the milk and mix.
Pour the mixture over the peaches prepared in the mould, spread evenly, place in the oven heated to 175°C and bake for 45-50 minutes. Leave to cool in the tin for 10 minutes, then carefully invert onto a serving plate. Serve garnished with honeysuckle leaves.
You can find more recipes for desserts with herbs on the next page >>>