Simple, quick, light… And you just have to beat eggs with sugar until foamy, add butter, flour, spread with cream, jam, sprinkle with fruit, and the delicious cake is ready.
In this article you will find recipes for:
LAVENDER APRICOT COOKIES
CHOCOLATE CAKE WITH CHERRIES
BLUE LINE MINI DOLLS
BUBBLE WITH FRUIT
SPONGE SANDWICH WITH PEACHES
LAVENDER APRICOT COOKIES
8 PIECES, PREPARATION 20 MINUTES, BAKING 20 MINUTES
You need:
115 g of butter + to grease the moulds
1 tablespoon of dried lavender
almond flour to sprinkle the molds
4 eggs
100 g powdered sugar + for sprinkling
60 g of finely ground almonds
30 g of rice flour
a little salt
6-8 apricots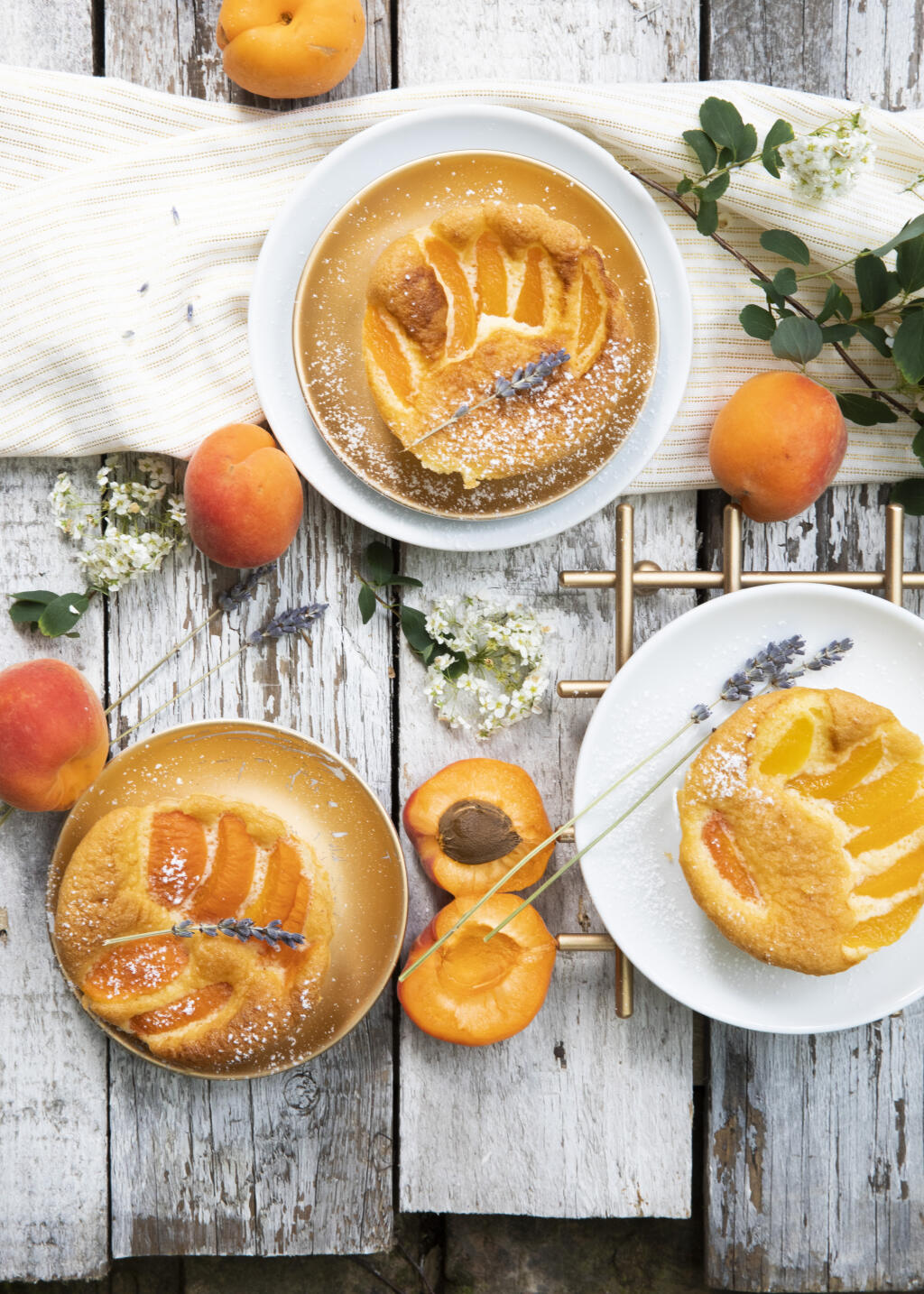 ACCESS:
In a small saucepan, melt the butter over medium heat until it turns a nice nutty brown color. Remove from heat, add lavender and let cool for 5 minutes. Then strain the butter.
Turn on the oven at 180°C, grease 8 cm diameter molds with butter and sprinkle with almond flour.
Place egg yolks and sugar in a bowl. Beat until light, thick foam. Work in the lavender butter by hand. Add ground almonds, rice flour, a pinch of salt and mix. Beat the egg whites to stiff peaks and fold them into the almond mixture twice. Pour the batter into the prepared molds.
Arrange the sliced ​​apricots on top and place in the heated oven. Bake for 15-20 minutes until the cookies are golden. Test with a skewer and leave to cool. Sprinkle with powdered sugar before serving.
You can find more recipes on the next page >>>