Figs are doing well in our area, which makes us very happy. So we can use them to prepare meals and desserts with an exotic touch. Come do it with us!
QUISH WITH WINCO, FIGS AND GOAT MEAT
8 PORTIONS, PREPARATION 30 MINUTES + KICKING THE PASTA, BAKING 40 MINUTES
You need:
ON THE ROAD:
250 g plain flour
130 g butter (chilled)
1 egg
a little salt
2-3 tablespoons of milk (if needed)
FOR THE FILLING:
250 g of fresh cream
2 eggs
50 g of dry ham
5-6 fig
100 g of goat cheese
2 sprigs of thyme
salt, pepper to taste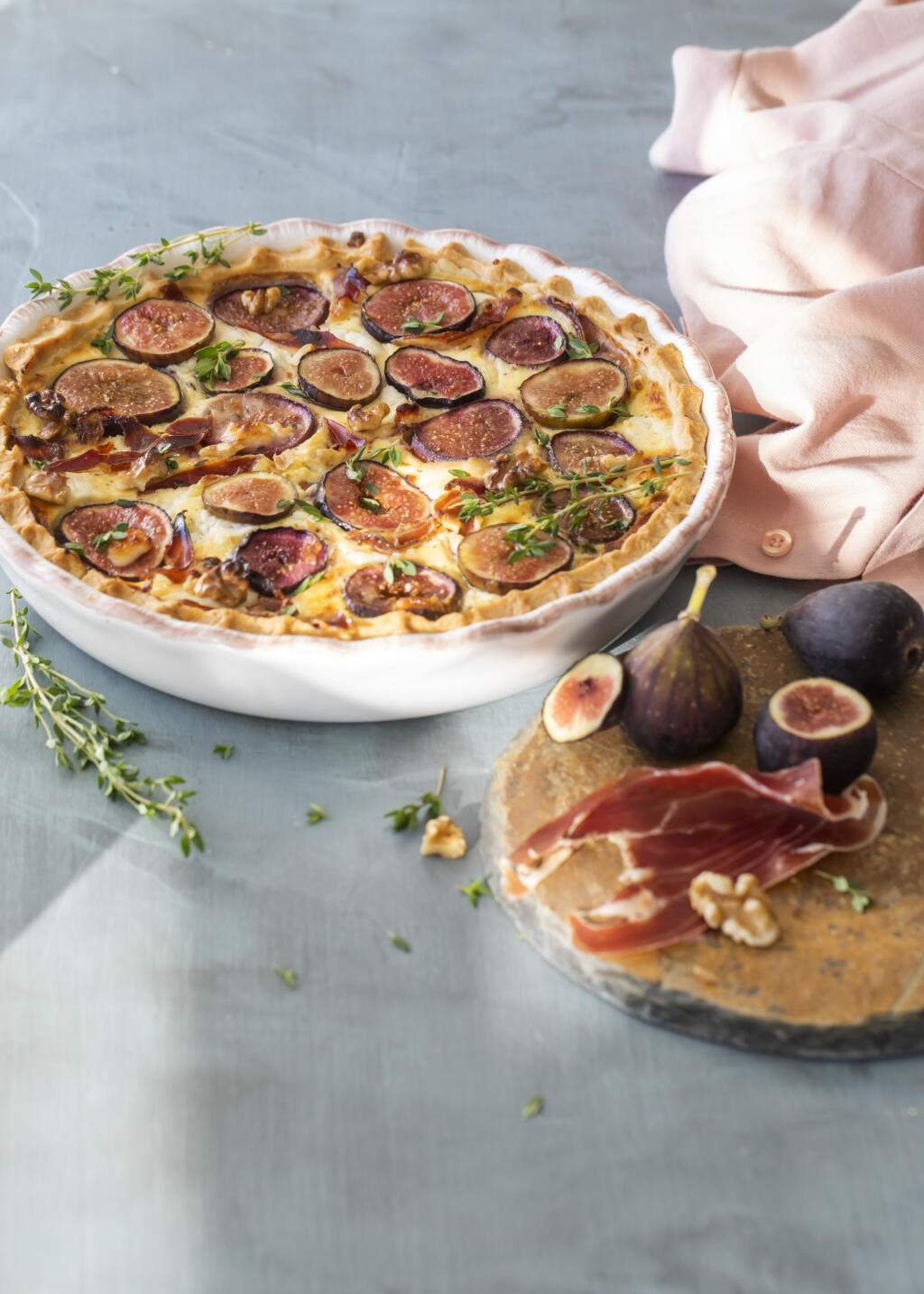 ACCESS:
Put flour, butter, salt in a mixer and make a jar. Add the egg and process to a smooth dough. If necessary, add a little cold milk. Form the dough into a patty, wrap it in foil and refrigerate for 30 minutes.
Roll out the chilled dough and if it is sticky, sprinkle it with flour. Line a round baking dish with the dough and let it cool for another 20 minutes.
Spread baking paper on the cooled dough and load it with dry beans. Bake in an oven heated to 180°C for about 20 minutes.
Meanwhile, prepare the filling: Put fresh cream, eggs, salt, pepper, half of the thyme and half of the torn ham in a bowl. Mix well and pour the mixture over the pre-baked dough. Arrange the remaining ham, sliced ​​figs and crumbled goat cheese on top.
Finally, sprinkle with the other half of thyme and bake for 35-40 minutes in an oven heated to 180°C. Let the baked quiche cool a little and you can serve it.
Recipes with figs continue on the next page >>>